I think Uncle Sam Jam is a really cool name for an Independence Day celebration, don't you? This Metarie, La.
event
takes place July 3 this year. A beautiful park setting, hopefully fabulous weather, food vendors, entertainment, live music. And of course, a spectacular fireworks display! The only thing missing maybe is an apple pie contest?
I have fond memories of July 4th festivities throughout my life. When I was a kid growing up in a small town in southwest Pennsylvania, we'd drive to the Fayette County fairgrounds to watch the fireworks. As a young adult living in Pittsburgh, I watched fireworks from Point State Park, or a friend's boat on the river, or if I dared to fight traffic, from atop Mt. Washington. Thanks to
Zambelli Fireworks
, I don't think there is a city in the country who does fireworks like Pittsburgh. Or as often. Fond memories.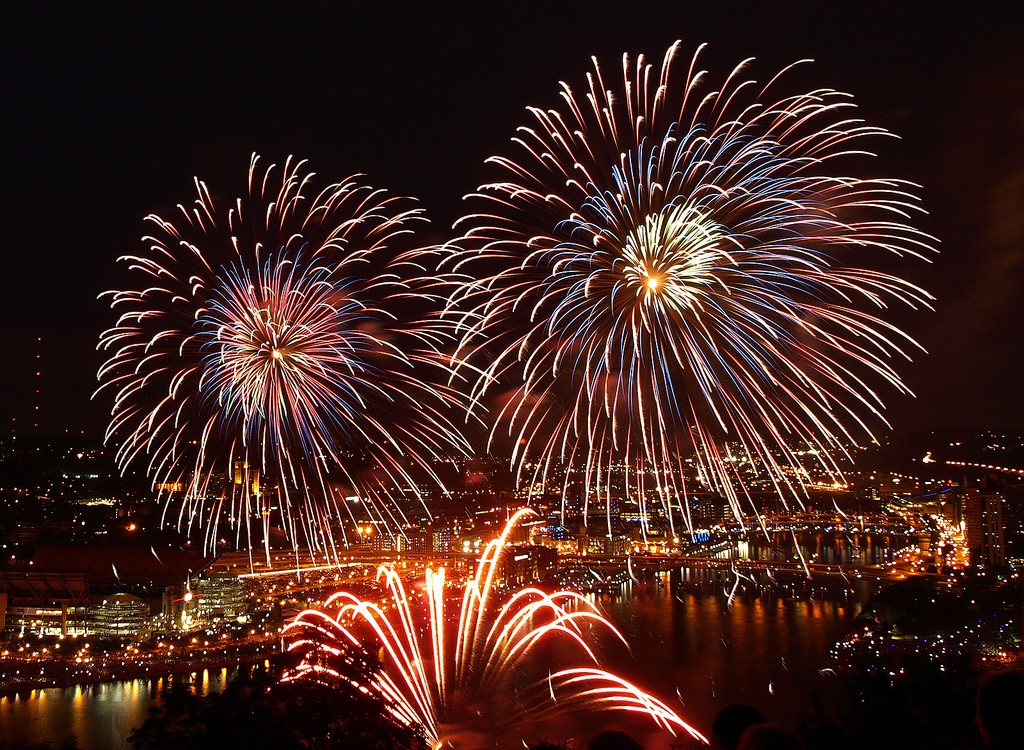 Now in Lake Charles, I watch fireworks from the Civic Center, the docks at Bord du Lac Marina, or our sailboat on the lake. All my life, I've held a disdain for loud noises. But there's something about fireworks . . . the way the BOOM resonates in my chest, the wild colors, the surprise and anticipation of what might come next, and the thrill of the "grand finale." I've always loved watching fireworks.
This is my favorite Independence Day photo -- my husband Bob and sons Andrew (L) and Eric (R). Circa 1995. The boys were nine months old.
What are your favorite Fourth of July memories?