Cracklins. Another one of those foods I'd never heard of till I moved to Louisiana. And even then, I refused to eat them for years, until I was asked by a client to write a blog post on the popular Cajun delicacy and where you can buy them. So, in the name of research, I bought a small bag. At first, I thought I liked them. I tried them any place I could. For about a month. That was enough. I try to eat healthy, mostly, and cracklins are chewy golden nuggets of fried pig skin. So, there you go.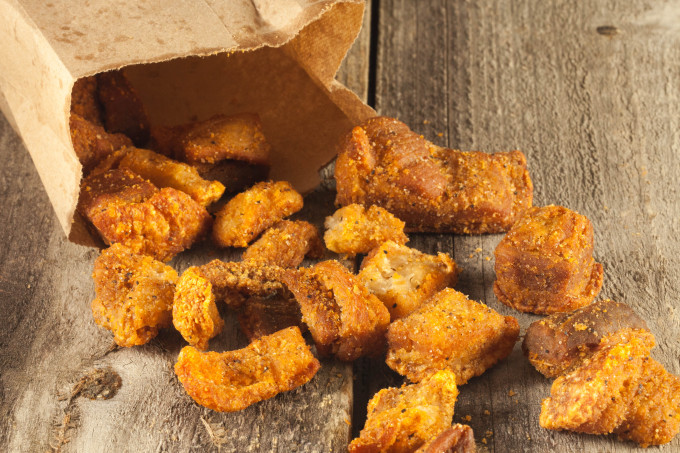 Photo from acadianatable.com
Oh wait, this post is supposed to be about a festival.
P
is for
Port Barre Cracklin Festival
! There is no current information on their
website
, but it takes place each November since 1985 and is a fundraiser for the Lion's Club. As the website says, this festival provides all the usual festival events -- pageantry, a parade, carnival rides and games, food, music, and . . . a cracklin cook-off! There are professional and amateur categories and prizes for both taste and booth presentation.
Photo from the festival website.
What are your thoughts on cracklins?